Moss Street Apartments offer double occupancy, three-bedroom suites that offer a common living area and semi-private baths. Each suite is climate-controlled and has wireless internet access. In the common area of each suite, leather seating and a table and chair set are provided.
Three bedroom apartment suite layout: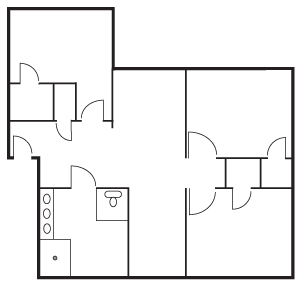 Note - diagrams represent an average apartment layout. Apartments may vary slightly.