The Golf Course Apartments consist of Moyer, Wilson, Seculoff and Bukoff, which overlook scenic Zollner Golf Course. Rooms are double- or triple-room occupancy, two- or three-bedroom apartment suites that offer a common living area and semi-private baths. Each suite is climate-controlled. In the common area of each suite, leather seating and a table and chair set are provided. On the main level in each building, students have access to a vending area and a common lounge area with wireless Internet access, a large-screen TV and fireplace. Laundry areas are located on each floor.
Two bedroom apartment suite layout: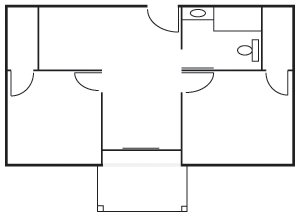 Three bedroom apartment suite layout: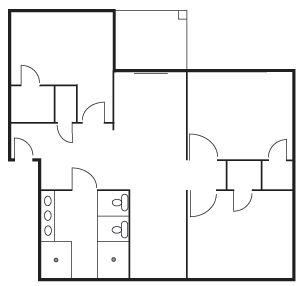 Note - diagrams represent an average apartment layout. Apartments may vary slightly.