Athletic and Recreational Facilities
Being a Trine Thunder fan means grabbing your favorite fan gear, putting on the blue and white paint, and heading to some of our great sporting facilities!

Keith E. Busse/Steel Dynamics Inc. Athletic and Recreation Center
The Keith E. Busse/Steel Dynamics Inc. Athletic and Recreation Center (commonly referred to as the ARC) is a multipurpose sports complex with an indoor 200-meter track, tennis courts, baseball/softball cages, indoor soccer, lacrosse and more.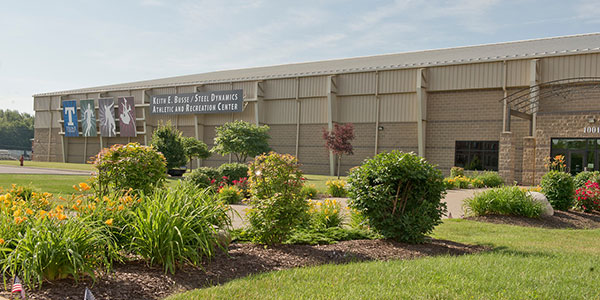 Fred Zollner Athletic Stadium
Football, lacrosse and soccer programs is where you can find our student athletes performing at Fred Zollner Athletic Stadium. With a capacity of more than 5,000 fans, the stadium is complete with four suites, press box, control room, a spacious hospitality box for supporters, and its open–air Thunder deck.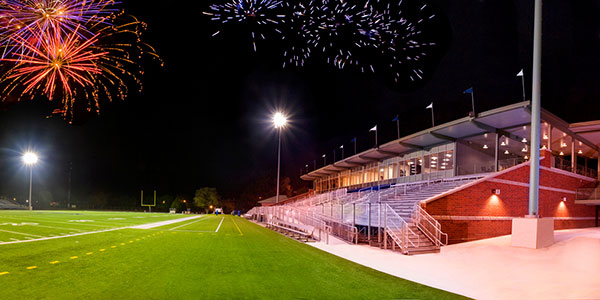 Hershey Hall
Named in honor of Gen. Lewis B. Hershey, Hershey Hall is home to men's and women's volleyball and features a main volleyball court that seats 4,500. The facility also includes two auxiliary gymnasiums, racquetball courts, a free-weight room and a fitness center and is directly connected to the ARC.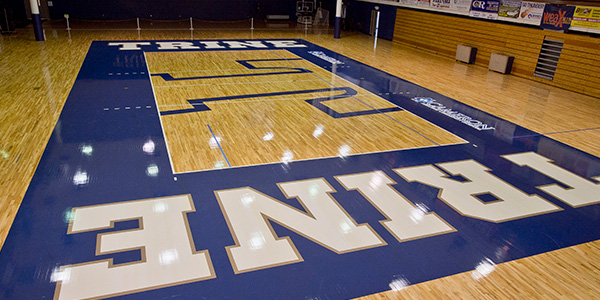 The 3,500-seat MTI Center features three basketball courts, a six-lane bowling alley, fitness center, esports arena, banquet room, offices, training room and the Trine University Athletic Hall of Fame. It also includes the golf pro shop for Zollner Golf Course. Learn more about the MTI Center.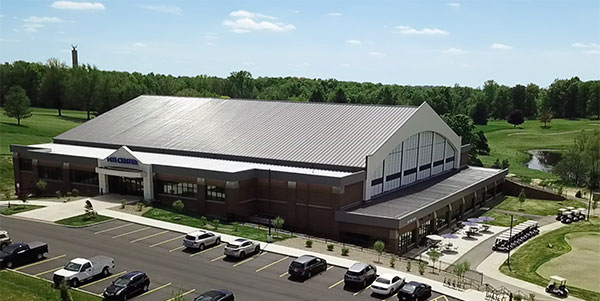 Ryan Tennis Center
The Ryan Tennis Center offers six courts, covered bleacher seating and a plaza area to allow for tournament officiating.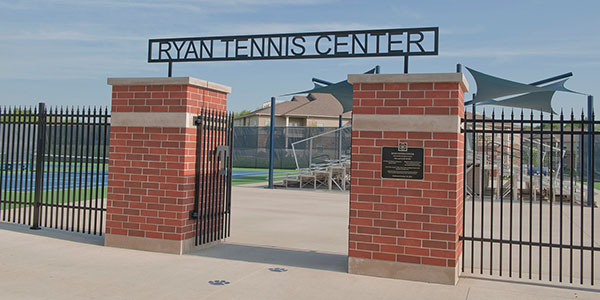 Trine University's 700-seat ice arena is located on U.S. 20/West Maumee Street. The arena includes an NCAA-compliant ice rink; men's and women's varsity, club and visitor's lockers; weight and training rooms; concessions; a pro shop with wearables, sticks and skates for sale; a VIP lounge and press box. It also includes an area for skate sharpening and rental. The arena also hosts club and youth hockey programs for the Steuben County YMCA and local school corporations. Learn more.
Located on campus, Zollner Golf Course is an 18-hole championship golf course appreciated for its beautifully landscaped, undulating fairways, scenic views and hilly terrain. The pro shop is located on the first floor of the MTI Center. Learn more.