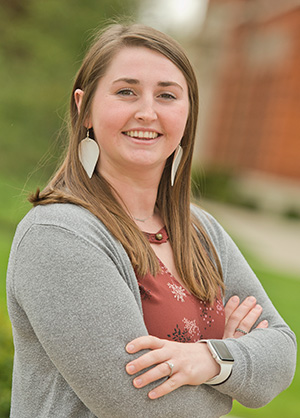 Mattie Long joins the Trine University Admission team after earning a Bachelor's of Science in exercise science from Western Michigan University. A Centreville, Michigan native, she has found a community within Trine that feels just like home. As a college student she worked for the athletics department and had the opportunity to study abroad in the Netherlands.
Out of the office she enjoys spending her time traveling to see her family. Some of her favorite places to travel are Texas and Georgia. When she isn't traveling Mattie enjoys spending time outside with her dog.
At Trine, Mattie loves to help students find their right fit and learn about each of their unique stories.
Send us a selfie with your admission counselor or a quick snap of your acceptance letter. Tweet us or tag us on Instagram (@TrineAdmission) when you have decided that you are #TrineBound. We'll favorite and retweet!
Mattie Long
Associate Director of Admission
260.665.4651
800.347.4878
longm@trine.edu