Experience Trine. Feel the Pride.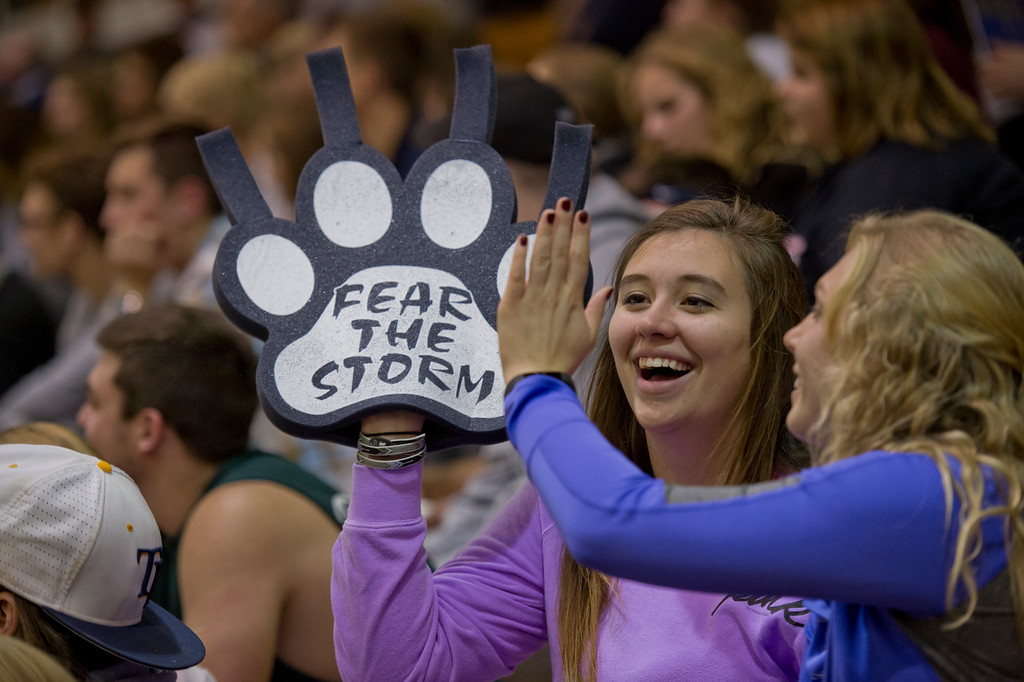 Welcome to Thunder Nation!
Congratulations on your acceptance! The Office of Admission looks forward to helping you through the enrollment process.
Please see the below Enrollment Checklist to help you with all the steps to complete your enrollment to Trine University.



Ready to begin? Enrollment Checklist
All admitted students will automatically receive a merit-based scholarship with the admit packet. Do not forget that additional stackable scholarships (limit 2) are also available to eligible incoming students.
Outside scholarship opportunities are abundant and can be found on our financial aid page. We encourage all students to check them out as soon as possible to meet all deadlines.
Admitted students who complete the FAFSA after
October 1
and before the
March 1
deadline are eligible to receive a $500 tuition incentive grant (TIG). The FAFSA should be completed annually. Trine's school code for the FAFSA is
001839
.
https://fafsa.gov
Your
enrollment fee
confirms your place in the incoming class and acts as your official commitment to Trine. The enrollment fee is refundable until May 1, 2023.
All incoming students admitted to Trine will receive information regarding housing in early spring. Housing is based on deposit date. Students have the opportunity to live in studio and traditional style housing. Please talk to your
counselor
for more information.
The Financial Aid Office is your partner. They provide information and assistance to students who have decided to attend Trine. Please complete the steps below:
Activate your

MyTrineFA

Opens in new window

account online to have access to

all your financial aid information

.

Submit all requested documents to financial aid.
Review and accept/decline awards through MyTrineFA.
The Office of Financial Aid is available M-F from 8 am - 5 pm and can be reached via phone at 260.665.4158 or email finaid@trine.edu.
During SOAR (Student Orientation and Registration), new students and their families come to campus for a day to meet other students in the incoming class, meet one-on-one with their academic advisors to register for fall classes, meet coaches, check out housing and roommate information, visit the financial aid office if necessary, get their student IDs, set up email, and much more!
2023 SOAR Dates coming soon!
Upon graduation from high school, send your official final high school transcript which includes a graduation date, official school signature and seal, in a sealed envelope, to:
Office of Admission
Trine University
1 University Ave
Angola, IN 46703
Advanced Placement (AP)
An applicant for freshman standing who achieves a score of 3, 4, or 5 on the College Entrance Examination Board's Advanced Placement (AP) Examination may be granted credit. AP Calculus will require a 4 or 5 to be reviewed for credit. To be considered for transfer credit, AP scores must be final and official, sent from Collegeboard to Trine University.
College Transcripts
All dual enrollment courses must have been completed with a C or higher to be evaluated for credit. To be considered for transfer credit, dual enrollment college coursework must be final and sent as an official transcript from the institution the courses were taken through.
Sending Final Transcripts and Scores
Admitted students who have completed dual enrollment college coursework or have completed an Advanced Placement (AP) exam must provide official transcripts prior to the start of the semester of enrollment.
All incoming students are required to have an immunization record on file with the Student Health Center. Records must be submitted by the appropriate deadline for the enrollment semester. Incoming students will complete this step of the admission process after they have attended a SOAR event. At SOAR, you will receive your Trine email address and student ID number, which are needed to complete this process.

The required immunizations are:
MMR – Measles, Mumps, Rubella (series of two)
Tetanus/Diphtheria or Tdap (within last 10 years)
Varicella – Chicken Pox (series of two or documented history of disease)
Meningococcal B-4
Menactra or MCV4

(given after the age of 16)
Hepatitis B (series of three)
Polio (series of four) Adults are recommended to not get this if you did not already have the series
Tuberculosis (International students only) QuantiFERON Gold Blood test must be from the US within the last 3 years
Immunization records will be collected by our Student Health Center using MedProctor. You will submit your immunization records by doing the following:
Visit

medproctor.com
Click Register / Login
Type in your Trine email address. *It is important to use your Trine email address*
Type in your information. *You will need to know your student ID number*
Upload your immunization records via PDF or picture file.
If you are having trouble figuring out your Trine login credentials, please contact our Information Technology department at help@trine.edu.

If any questions arise while using MedProctor, you can use the "Chat Now" feature in the bottom right-hand corner for assistance.

In addition to the required immunizations, all incoming international students are required to have a QuantiFERON gold blood TB Test completed in the United States.

All incoming students must submit completed immunization records by the appropriate deadline for their enrollment semester. If you would like to claim an exemption from required immunizations, please fill out the exemption form and return to the Health Center.
Payment Options

Credit/debt card or ACH payments can be made online.
American Express, Discover, MasterCard, and Visa are accepted online with a 2.75% service fee.
eCheck/ACH (no additional fee) - funds will be taken from the bank account you designate.
Checks can be mailed to: One University Ave., Angola IN, 46703.

Monthly Payment Plans

Monthly payment plans are available through Nelnet Campus Commerce for students who wish to pay their semester costs in installments (available for fall and spring semesters only). Plans are interest free and are available in 6, 5, or 4 monthly installments. There is a $35 enrollment fee. Payments are processed automatically on the 1st or 15th of each month, depending on which date you select. For more information or to enroll, go to mycollegepaymentplan.com/trineuniversity or call 800.609.8056.

Please contact Student Accounts at businessoffice@trine.edu or 800.347.4878, option 4 with any questions.
---
Have a question?
We're here to help. Our admissions team would love to speak to you and answer all of your admissions questions.
---
Helpful Contacts
Student Accessibility Services

WHY TRINE?
At Trine we take great pride in who we are and in accomplishing our mission of preparing our students to succeed, lead and serve. We are committed to providing you with an extraordinary learning experience in a fun and beautiful environment.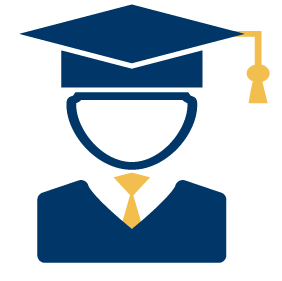 Successful Outcomes
99.3% of the Class of 2021 was employed or in graduate school within six months of graduation*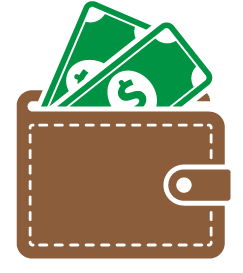 Within Reach
The average Trine student receives nearly $35,809 in financial aid. 98 percent of our students receive some form of financial aid.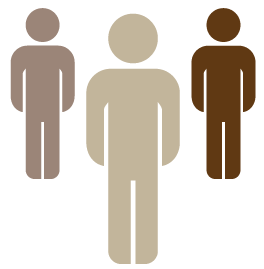 Learn in Community
Our average class size is 19.8 students and our student-faculty ratio is 16:1, meaning you'll truly get to know your professors and classmates during your time at Trine.

Download a Trine Virtual Background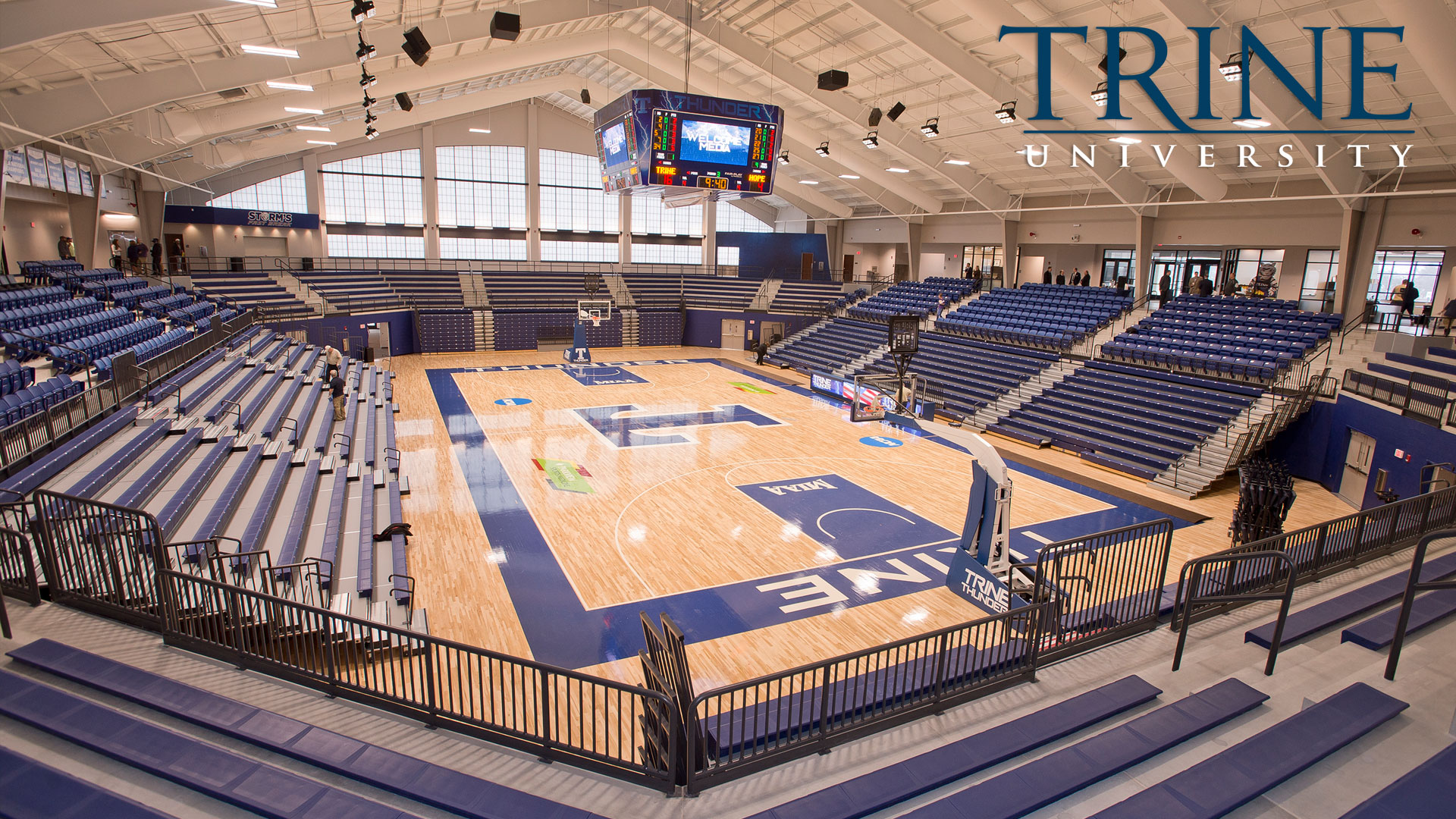 Ready to show your classmates you've chosen Trine? Download a Trine virtual background to show you're part of the Pride.

Zoom / Virtual Backgrounds


*Based on 2021 Trine University Graduating Class Knowledge Rate of 89.9%, 402 of 447 responding. Compared to 2020 Graduation Class National Knowledge Rate of 66% from 549,972 total recorded.