Mechanical Engineering Alumni
Maxwell Frame '15
Design and Applications Engineer at Dane System
Bachelor of Science in Mechanical Engineering
In 2015, Maxwell Frame graduated with a bachelor in mechanical engineering and is currently working as a Design and Applications Engineer at Dane Systems. Maxwell's work involves design of automation systems, which are used in automotive assembly processes.
During his tenure at Trine, Maxwell had co-operative employment with Parker Hannifin Engineered Seals Division and Howard Industries. At Parker, he worked as process engineer and developed process specifications for new molds and experimental materials. At Howard, a chemical processing company, Maxwell aided in process development and performed feasibility test on certain products.
"Some major take away points for me is that day-to-day engineering isn't always about solving calculus equations or coming up with a game changing design. A large majority is adding, multiplying, and thinking about tolerance stacks. More so it's about making decisions without all the information. I don't mean to say calculus and in depth calculation aren't helpful, but in a lot of cases it's only the understanding it gives you that is practical on a day to day basis," said Maxwell.
Maxwell also completed a robotics minor, which includes courses from Mechanical and Electrical Engineering departments. Maxwell put his skills to good use during his Senior Design Project which involved designing and building a Stair-Climbing Robot. Maxwell designed an optimum wheel geometry and played a key role in the successful completion of the project.
As for extracurricular activities, Maxwell started and ran the chess club for his first two years at school. He participated in cooking club, swordsmanship, and relay for life and played in the orchestra all four years. In his last year at Trine, Maxwell lead the robotics club.
"Clubs at Trine have taught me that I should always know my audience, and try to make activities that are going to be more accessible and appealing than alternatives.
"One of the major things that I liked about Trine was the Mechanical Engineering Department. Professors there have always made time to help whether it was for homework, applications, career goals, or job searches. I shouldn't leave out the Computer and Electrical Department or Career Services for their help along the way."
---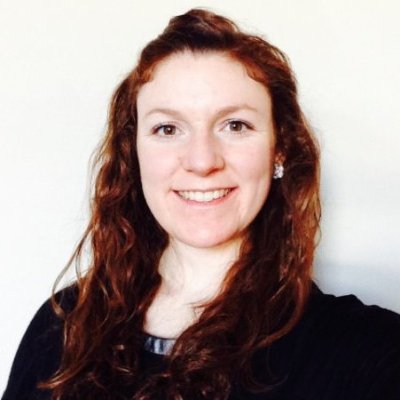 Rachel McGuinness '13
Service Engineer at Rolls-Royce
Bachelor of Science in Mechanical Engineering
Rachel's experiences at Trine prepared her for a career of global proportions. Recently celebrating her second anniversary at Rolls-Royce, Rachel is currently transitioning from her role as a Project Engineer in the Cost Excellence department to a position as a Service Engineer at the Customer Service Center in Washington, D.C. As part of the new position, Rachel will spend three months in the United Kingdom, completing thorough training on the Trent family of Civil Large Engines, before relocating to D.C.
While at Trine, Rachel was active in many campus organizations and community service opportunities. She acknowledges that her involvement has attributed to her success, and she remains involved in several organizations as a professional. Initially drawn to the small, friendly campus, she is thankful for the opportunities to explore various concentrations under the Mechanical Engineering domain, attend conferences and be so immersed in campus life. "These are all opportunities I don't think I would have had at a bigger school," Rachel notes.
Rolls-Royce is among the world's top producers of aero engines for civil and defense use on land, air and sea.