The Effect that Weight Loss and Weight Classes Have on a Wrestler
Wrestling is a sport that has been practiced since before the 13th century. Throughout its history wrestling has been drastically changing over time. One of these changes that has been made was the introduction to weight classes, a weight class is a predetermined weight that an athlete must be under to compete at that specific category. With the introduction of weight classes, it has presented many strategic motives for wrestlers to attempt to wrestle at the lowest weight class that they can achieve. These strategic motives have led many athletes to resort to extreme measures to achieve the lowest possible body weight to compete at. These methods include restricting food intake, dehydrating themselves, and excessively working out. With all these methods being utilized to reduce an athlete's weight, it has presented many challenges for the governing body of the sport, the coaches and especially the well being of the athlete. Just like any sport, wrestling cares for the overall wellbeing of the athlete, but how has this introduction of weight classes and the pursuit of trying to achieve the lowest weight class affected the athlete mentally and physically?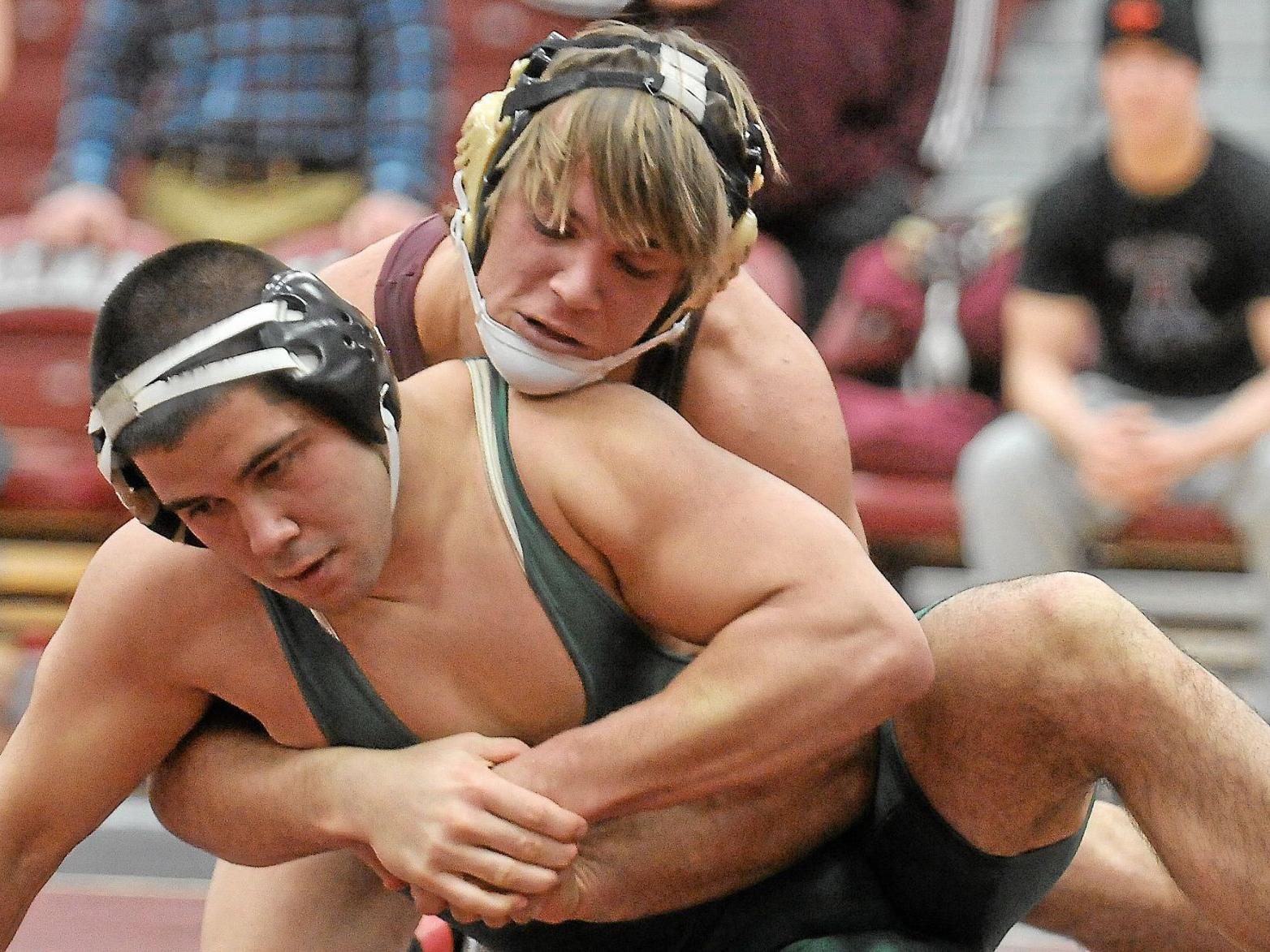 With the introduction of weight classes within wrestling it has presented many benefits for the entire sport. With having weight classes, anyone can wrestle and have a fair advantage. Since, the athlete will be facing others that are within a similar range of weights. This advantage has prompted many athletes to start becoming more aware of their weight. But unlike many other sports that use a weight class system such as boxing, fighting, and many martial arts, wrestling will typically compete much more frequently and in a shorter amount of time compared to the other sports. According to Allen (2020), not only is the number of participants greater in wrestling, but the number and frequency of matches is far greater during each season for wrestlers. Wrestlers often adopt dangerous weight loss practices at a young age. These dangerous weight loss practices present many negative impacts on the sport of wrestling and in extreme cases lead to the death of some wrestlers. These deaths associated within wrestling were due to lack of hydration, and malnutrition associated with weight loss. These practices have led the NCAA to implement many changes to the weight classes and weight loss programs. These changes were made in April of 1998 to help wrestlers at the collegiate level, better manage and lose weight in a healthy way (Hanley, 1998).
The NCAA's decision to make changes to these policies were initially intended to help prevent the unhealthy habits of cutting weight that many wrestlers were using. Studies have shown that with the constant weight cutting that a wrestler goes through in a season, it has been linked to a variety of physiological variables that could influence wrestling performance (Finn et al., 2004). Finn et al. (2004) elaborate on the physiological and psychological variables, which include: a reduction in anaerobic work performance within matches; depleted muscle glycogen levels; reduction in lean body mass; an increase in depression and fatigue; and the mood state of the wrestler has been more negative following a rapid weight cut.
The effect of weight cutting on a wrestler has only presented even more challenges for athletes competing in the sport. Since wrestling is a vigorous and physically demanding sport activity requiring a tremendous physical preparation as well as the ability to tolerate significant psychological and emotional load (Ransone & Finn, 2020). With the lack of nutrition or hydration an athlete competing in wrestling are experiencing the same stressors as other athletes in other sports, along with the constant fear, and stress associated with weight cutting and making weight for competitions.
For a wrestler, losing weight typically will consist of a three- to four-day weight loss period, followed by an immediate binge of food and liquids immediately following the weight-in of a competition (Finn et al., 2004). This style of weight cutting is very similar to the eating disorder bulimia, which includes recurrent episodes of binge eating, followed by the strict dieting, fasting, or vigorous exercise to prevent weight gain (Weinberg & Gould, 2019). Though bulimia is a medical condition that must be diagnosed by a trained medical professional, typical practices of weight loss in wrestling mirror symptoms of bulimia. The popular style of weight loss within wrestling is a major concern for athletes competing in wrestling, and later can develop into a severe case of bulimia or even evolve into a case of anorexia. Therefore, for a wrestler not only are they attempting to compete in an athletic sport, they are also competing in a constant struggle of managing and controlling their weight and mental stability. With all the concerns with weight cutting within wrestling, an athlete will have much more to deal with than many other sports, but these concerns can be resolved through proper training and teaching within the sport of wrestling.
These concerns are typically associated with the habits that a wrestler develops during their introduction to the sport of wrestling (Allen, 2020). Therefore, to help eliminate not only the risk of developing an eating disorder due to wrestling, but also the constant mental and physical struggles that an athlete may experience. Proper training and support must be shown at the beginning of the introduction of wrestling, through coaches, parents, and teammates. With the introduction of any sport there is an emphasis on safety. Therefore, a young wrestler and their parents should be introduced to the fundamentals of the sport, alongside the importance of nutrition and hydration associated with making a weight class. This education to the athlete and parents can help them realize the dangers associated with wrestling beyond the physical damage that it can do to the body, but also help illustrate the psychological damage that can be done as well. By educating all members of the sport, the wrestling community can start developing safer and healthier ways of cutting weight.
Alongside the initial education of all factors that contribute to physical and psychological damage associated with a wrestler. Wrestlers and their parents should attend meetings that reeducate them on the topic of weight loss and nutrition to reinforce the importance of safety within the sport. With having the athletes and their parents being educated of the potential risk with wrestling, along with the education of eating disorders, nutrition, and hydrations, the next most important to be held accountable for the safety of the wrestler is the coach.
When coaching a wrestling team, there are a list of responsibilities that must be achieved to ensure the safety of the athletes and help foster an environment that all athletes are given the best opportunity to succeed. These needs can sometimes overshadow the individual athletes of the sport. Due to wanting to have a complete roster of wrestlers, where you can have an athlete in each weight class. A coach may ask an athlete to drop weight in the pursuit of achieving a full roster. With this strategy the coach is completing their roster, at the expense of one of their athletes. This issue doesn't help alleviate the current stresses and struggles and athlete may face during their time in wrestling. Therefore, to help the coach support their athletes, each season the coach needs to meet with each wrestler to help develop a plan that establishes what the athlete's wrestling goals are. This meeting should include discussing with the athlete what their weight class goals are, along with discussing their goals for the season. By doing a meeting with each athlete the coach is protecting their privacy in their ambitions and goals within the sport, along with helping them develop a safe plan to help alleviate the issues that are associated within wrestling.
Along with meeting with each athlete, the coach is also responsible for ensuring the safety of the athletes within the practice room. Therefore, as a coach, developing an intense practice that can help athletes manage their weight is important, but also ensuring no athlete goes overboard in their pursuit of weight loss. These pursuits of weight loss may include wearing multiple layers of clothing to help dehydrate themselves, turning the temperature up in the practice room and also refusing to hydrate themselves. As a coach, they must be aware of the environment and the safety of the athlete. Therefore, if an athlete is struggling making weight and resorting to extreme measures of weight loss, the coach should step in and reevaluate the goals of the athlete from the preseason meeting. Since the goal of the coach is to better the athlete and help them perform at the highest level they can compete at.
Wrestling is not only one of the oldest sports in the world, but its also one of the most misunderstood sports people can compete in. Throughout the evolution of wrestling, wrestling has become more accessible for any athlete to compete in and find success in, but to accomplish this many physical and psychological concerns were created as well. These concerns led to many changes within how the NCAA handles weight loss within wrestling. However, throughout all the struggles, concerns and boundaries that are presented within wrestling. Wrestling helps foster many important life lessons within their athletes. Through proper education, coaching and support, an athlete can overcome all the challenges that are in the sport of wrestling. Allowing them to be better prepared for the struggles that they will face in the real world. As esteemed wrestling coach Dan Gable once said, "once you've wrestled, everything else in life is easy."
References
Allen, T. W., D.O., M.P.H. (2020). Prevention of Heat Exhaustion: Focus on Wrestling. International Journal of Wrestling Science, 10(2), 54-56.
Finn, K. J., Dolgener, F. A., & Williams, R. B. (2004). Effects of carbohydrate refeeding on physiological responses and psychological and physical performance following acute weight reduction in collegiate wrestlers. Journal of Strength and Conditioning Research, 18(2), 328-333. doi:10.1519/00124278-200405000-00023
Fry, A. C., Rubin, M. R., Triplett-McBride, T., Gordon, S. E., Perry Koziris, L., Lynch, J. M., . . . Fleck, S. J. (2001). Physiological and performance responses to tournament wrestling. Medicine and Science in Sports and Exercise, 33(8), 1367-1378. doi:10.1097/00005768-200108000-00019
Hanley, R. (1998, April 14). NCAA rules panel announces changes for wrestler weights. Chicago Tribune, pp. 1-2.
Ransone, J. W., & Finn, K. J. (2020). Endocrine biomarker responses during an intercollegiate wrestling season. International Journal of Wrestling Science, 10(2), 32-42.
Rutkowska, K., & Gierczuk, D. (2012). Emotional intelligence and the sense of efficiency of coaching and instructing in wrestling. PJST, 19(1), 46-51. doi:10.2478/v10197-012-0006-1
Weinberg, R. S., & Gould, D. (2019). Foundations of sport and exercise psychology. Champaign, IL: Human Kinetics.
Sam Burge is a senior Computer Information Science major at Trine University and wrote this blog post as an assignment for SM 393 Sport Psychology.