Coaching Styles Influencing Players Performance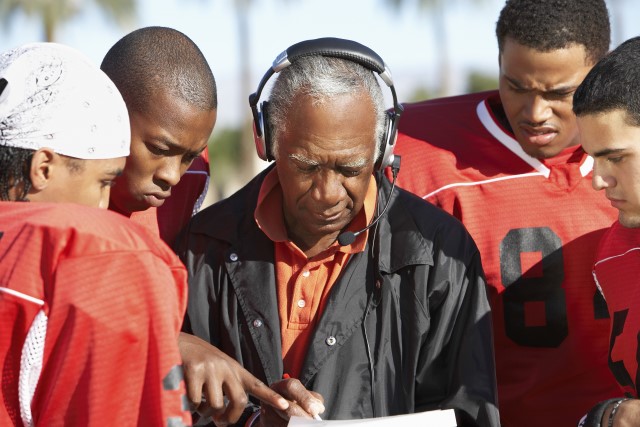 The daily actions and attitudes a coach makes has a direct relationship with the athletes. In season, college athletes can spend twenty hours or more per week with their coaches. While this is not always a one-on-one interaction, the coach's behaviors still rub off on the athlete's choices. Coaches words, actions, and even body language can heavily influence player motivation and the team's overall performance. Although athletes do have control of their motivational levels, different coaching styles can have different impacts on their athletes.
College athletes everywhere are being influenced by the actions of there coaches. Researchers from Illinois State University used the self-determination theory to study the relationship of coaches and athlete's intrinsic motivation (IM). The self-determination theory (SDT) is a theory of motivation that people can become self-determined through competence, relatedness, and autonomy (Lopez-Garrido, 2021). This study found that there was a direct relationship between the relationship of the athlete and the coach. The coach's own competence, autonomy, and relatedness will be reflected in the players competence, autonomy, and relatedness. One main factor that was considered was the level of autocratic and democratic styles of coaching. When the coaching style had more democratic influences, the players tended to have higher levels of motivation and more enjoyment overall. In contrast, when the coach favored the autocratic style of coaching, the players were less motivated and overall did not enjoy there playing experience as much (Chian, & Wang, 2008). Of course, becoming fully focused on one coaching style or another can become troublesome. The balance for each team will be different but overall, players have been measured to have higher IM and enjoyment when the coach allowed for a more democratic atmosphere. Favoring a democratic style allows the athletes to take action in their own game. Democratic styles are most commonly seen in individual sports, allowing athletes to control how they train and develop. In a team setting, implementing the democratic style opens up to a higher level of communication between the athletes and coach. While the coach makes the final decision in the end, the players are allowed to give their own opinions (The University of Kansas, 2018).
Cameron McCormick, a world-renowned golf instructor, is a great example of a democratic style of coaching. McCormick, Jordan Spieth's golf coach, has worked with Spieth for a large majority of his golfing career. Spieth has won many PGA tournaments including three major championships and accomplished the world number one ranking. McCormick and Spieth have built their relationship on trust and allowing each other to give input, that has led to many great things. Although studies have shown that democratic coaching has shown the best results on their players intrinsic motivation and enjoyment levels, the best coaches utilize a mix between a democratic and, at times, autocratic styles. Overall, the best coaching style ultimately depends on the athlete's personal opinion.
References
Zason Chian, L. K., & John Wang, C. K. (2008). Motivational profiles of junior college athletes: a cluster analysis. Journal of Applied Sport Psychology, 20(2), 137–156.
Lopez-Garrido, G. (2021, January 4). Self-determination theory and motivation. Simply Psychology. https://www.simplypsychology.org/self-determination-theory.html.
The University of Kansas. (2018, June 4). Different styles of coaching: KU sport online. https://onlinesportmanagement.ku.edu/community/styles-of-coaching#:~:text=Democratic%20coaching%20is%20exactly%20what,framework%20outlined%20by%20the%20coach.
Rebecca Baughman is a junior Sport Management major at Trine University and wrote this blog post as an assignment for SM 313 Principles of Sport and Recreation Management.